Convergys Hiring Freshers as Trainee Engineer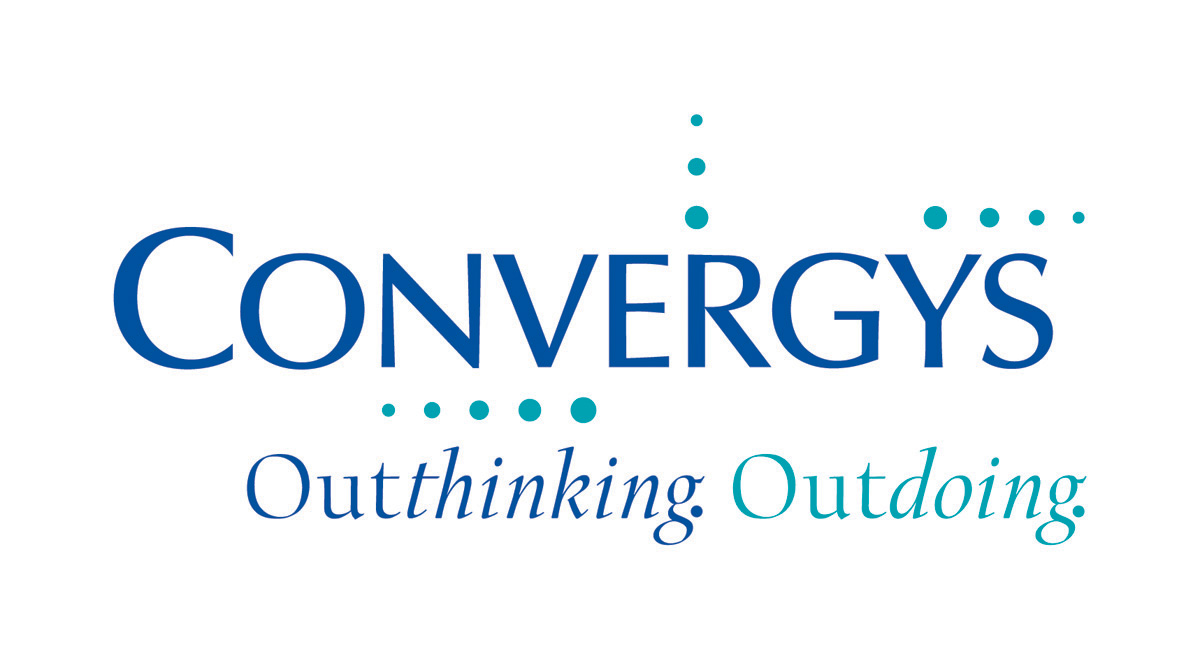 Location : Across India
Role : Trainee Engineer


Qualification : BE / B.tech / MCA / Any Graduate Freshers


Skills :
Candidate must be a graduate from any recognized university.

Must have a minimum of 60% and above throughout academics

Must have an excellent communication skills.

Must be ready to work in 24X7 rotational shifts

Must be able to produce verified documents, failing to which may lead to cancellation of candidature.

Must be a team player
CTC : As per company standards


To Apply :
Click Here
About Convergys :
Convergys is a leading provider of customer management solutions for companies across the country and around the world. For more than 30 years, we've worked closely with some of the most notable companies in the world, creating innovative ways to enhance the relationships they have with their customers. The incredible success we've had is thanks to the nearly 76,000 employees that use the training they've received here to manage billions of customer interactions every year. And that's why we need you. We're looking to add positive, motivated individuals to our team – people who are eager to learn our business, grow in their careers and advance within our company.
Our Culture
For thousands of our team members, Convergys has become so much more than the place they began their careers. We've created a community of people who love where they work, how they work and whom they work alongside, because we take great care to develop lasting relationships with our people. And when people feel valued, supported and encouraged, they can do more than they ever thought possible.
Our People
Successful employees at Convergys are all very different - some are multi-lingual, trendsetters, recent graduates, launching a new career or may be simply looking to make a difference. What they have in common is a desire to learn and grow, so we work hard to give them everything they need to do just that.
Our Communities
We build relationships with and create a lasting impact on the diverse communities we serve. We foster a sincere spirit of giving and volunteerism and challenge our employees to lead civic efforts that shape the future of our communities. Follow our work in communities around the world.
Our Clients
Among Fortune 500 companies, over half of the Top 50 are clients that trust their most important relationships to Convergys. That's why we hire candidates who value teamwork, are strong listeners, and who are committed to acting in the best interest of our clients – then we make sure they have absolutely everything they need to succeed.
Our Environment
Our commitment to building sustainable relationships extends not only to people and clients, but also to the environment. In recognition of this commitment, Convergys is consistently named among the top companies in Newsweek's Green Rankings.
Our Commitment to Diversity
Every Convergys team member brings something unique to his or her role within our organization – diverse backgrounds, different work styles, fresh perspectives. We value these differences and believe that they make Convergys an even more exciting place to work and help us to better serve our clients. To show our team members that their unique attributes are valuable, and to encourage them to learn more about their peers, we've created several successful programs that enrich our culture and professional relationships.
The Operating in a Global Environment - Diversity Curriculum is a multi-dimensional, multicultural skills-based learning experience that enhances our customer and employee interactions across cultures. OGE is designed to help employees accomplish their goals of working in a changing, multicultural workplace.
Supplier Diversity at Convergys is achieved by engaging qualified suppliers of goods and services. This creates value for Convergys, its clients and shareholders through the sharing of innovative ideas, more comprehensive solutions to business challenges and faster response to changing marketplace dynamics. Convergys will provide maximum practicable opportunity for diverse suppliers to equitably compete with other suppliers who meet our quality, service, procurement, business and contractual requirements.
Diversity Action Teams focus on enriching the employment experience of all employees as well as making meaningful contributions that benefit the company overall. These teams identify and recommend solutions specific to their location, market and community.
To Get 24*7 Job Updates
follow us on facebook
Share the above Jobs with your friends also.